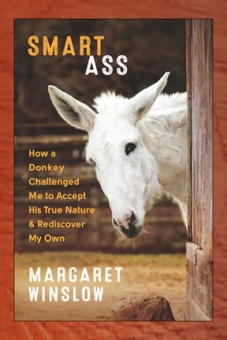 How do you meet a mid-life crisis? Sports car, Italian villa, inappropriate love interest? Margaret Winslow, an overworked college professor in New York City, answered a for-sale ad for a "Large White Saddle Donkey" in the American Donkey and Mule Society's magazine, The Brayer.
Hilarity ensues, alongside life-threatening injuries and spirit-enriching insight. Through training traumas, expert-baffling antics, and humiliating races, she comes to understand of Caleb's true, undeniable gifts: a willingness to be true to himself no matter the circumstances, to "speak truth to power," to trust, and to forgive. As she and Caleb learn to thrive, you'll learn the importance of being true to your own pure and powerful self.

"This unusual, engaging story of a woman and her donkey will undoubtedly win many hearts."
— Publishers Weekly
"I love Margaret Winslow's book and all it teaches us about the true nature of life, from the power of love to the reality of animal communication."
— Dr. Bernie S. Siegel, author of Love, Animals & Miracles and 365 Prescriptions for the Soul
"Heartbreaking, funny, encouraging, and enlightening, Smart Ass is a beautifully written story that questions our own stubbornness as a species and asks us to learn how to trust ourselves."
— Ben Hart, animal behaviorist and trainer at Hart's Horsemanship and The Donkey Sanctuary

Other Books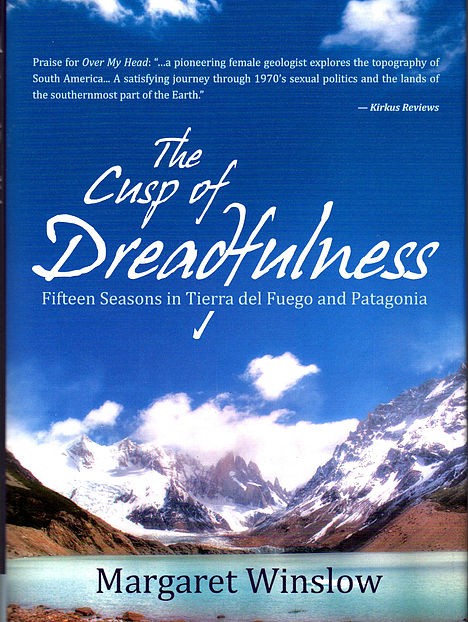 The Cusp of Dreadfulness is the sequel to Margaret Winslow's award-winning travel adventure memoir, Over My Head. It recounts the author's struggles for acceptance as a female field scientist while navigating through the wilderness of southern South America. Unlike her first book about sea voyages along the coasts during the 1970s, this memoir focuses on her land-based adventures between 1974 and 1998 carrying nothing more than her backpack, a hammer, and a compass.
Read More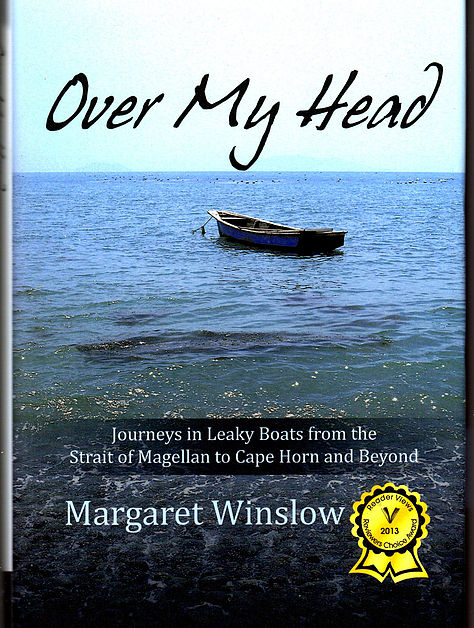 Over My Head is a travel memoir that captures the misadventures of an inexperienced geologist as she begins pioneering field research in southern South America. Making waves in two repressive cultures, the author was one of the first women to work in the male-dominated world of field geology and the only woman on US and Chilean ships working in Tierra del Fuego and Antarctica. The author's voyages, beginning in the mid-1970's, re-trace segments of Darwin's and Magellan's historic journeys into the uncharted fjords and trackless forests of Tierra del Fuego.
Read More